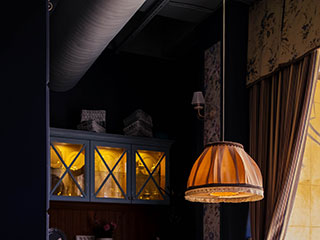 We're Local and Ready To Work
Our company is known as one of the best in California for a multitude of reasons, ranging from speed to quality, but the most important is trustworthiness. We've been helping homes and businesses around you by giving them the assurance of a job done right, and a team that cares about its customers. We'll work hard to make sure you're satisfied with what we've done!
Professionals You Can Count On
Air Duct Cleaning San Ramon has been here for years, and our trained team has experience with ducts of all types under its belt. This means you won't have to worry about us being familiar with yours, and how well we'll clean your ducts. We're equipped with the highest quality tools, such as vacuums and agitators, to ensure that your duct is left spotless, and your air as fresh as possible.
Need More Than Air Ducts Cleaned?
We offer further services! Our company can clear out your dryer's vent and duct as well, which can save you in energy costs and prevent a fire risk. If your business has a kitchen exhaust hood, we can take care of that as well. If you'd like to know exactly what the quality of your air is, our experts can do a test that will tell you! We can also insulate your home's attic, saving you money by trapping heat the in during the winter far more thoroughly.
Is Something Giving You Trouble?
Our team can perform maintenance on your ducts, as well as troubleshooting to let you know what issues may be causing them to not work correctly. If they're in need of replacement parts, repairs or replacements, we've got you covered. Should the need for the whole thing to be replaced arise, we can help there as well!
Don't Wait Any Longer!
A local company that's happy to assist you
Dryer vent and duct cleaning, air quality testing, and more
Maintenance services available, including part repairs
Trained technicians with the best tools available