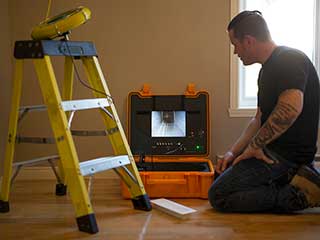 Everyone wants to have a clean home. If you you've been working hard dusting, vacuuming, and mopping every inch of your house and yet you still feel like the air your indoor air is stuffy and unclean, it may be time to have our professionals to take a look at your ductwork. If this part of your heating and cooling system is not cleaned on a regular basis, it's easy for dust and other contaminants to accumulate and circulate around your home.
Constantly Dusty Home
The best way to tell if professional air duct cleaning is required is if you notice that your home becomes dusty and dirty soon after you activate your heating or air conditioning unit. This usually means that a lot of dirt or dust has accumulated inside your ductwork. Your air filters may also need to be replaced.
Return Vents Are Dirty
Another sign to look for is return vents that have dirt, hair, and other contaminants stuck to them. When this happens, the residual debris will be forced along with the air that circulates throughout your home. Our service technicians will make sure your return vents are clean as can be.
Allergies Becoming Worse
Poor indoor air quality can exacerbate allergies, and could potentially even lead to new respiratory issues. Our customers know to call us for immediate if they or a family member start showing the relevant symptoms, such as a sore throat, continuous coughing and an increase in phlegm. You'll notice a huge difference after our experts are done. Breathing will be so much easier, you'll wish to have called us sooner.
Contact Us Today
Even if you can't see the dirt and dust accumulations inside your air ducts, you'll be able to feel it in your breathing. It's time to take control of the cleanliness of your home and the health of your family by calling our experts at Air Duct Cleaning San Ramon without delay. Your indoor air quality will be greatly improved.
We also offer:
Industrial Duct System Cleaning