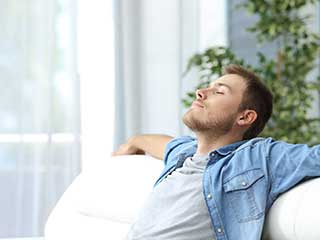 In can be vital to keep the indoor air quality within your building as clean as possible. If you ignore it for too long, the ventilation systems you have in place could be damaging your environment more than aiding it. Over time, your indoor dryer vents and air duct units will gather debris and all kinds of dirt substances within their internal chambers. If this is not cleaned on the regular basis, the bacteria in this dirt can begin to grow and spread. Cleaning such cavities on your own can prove very difficult. You are more likely to cause more damage to the surfaces of your ventilation systems than anything else. It's also likely you'll only be scratching the surface of what really needs to be done.
System Degrade Faster When Covered in Dirt
The more dirt and grime there is resting on the surfaces and internal components of your ventilation units, the faster they will decay. Dryer vents and air ducts take in moisture all the time. If a block forms, moisture can become trapped inside the system and this will lead to much faster developments of rust and could also lead to leaking. Dust clumps together and can create mass clogging over long periods of time. We regularly open vents to find various broken parts and filters. We offer air duct maintenance and can provide a wide range of parts as well as our tailored cleaning procedures.
Vents in Plain Sight are Crucial
The more visible a ventilation unit is, the more crucial it can be to have it cleaned perfectly. Having your home or commercial exhaust system cleaned can make a huge impact on how presentable your kitchen is. If you have guest or customers frequently this can be a vital procedure.
Expert Indoor Air Quality Testing
Call us today to have one of our experienced technicians come and perform an indoor air quality test for your property. We can book visits around your schedule. Once we have completed the assessment we will be able to advise on the best procedures that will have the greatest impact for you.
Need more? We also provide:
Increase Dryer Efficiency
Dryer Duct Filter Replacement
Fire Place & Chimney Cleaning